Webinar: 2nd June, 2021 2.00-3.00 pm AEST
Earlier this year the Committee on the Rights of the Child adopted its General Comment 25 on children's rights in relation to the digital environment. The Committee reaffirms the principles of non-discrimination, best interest of the child, right to life, survival and development, and respect for the views of the child that must guide the implementation of the Convention on the Rights of the Child. The digital environment is becoming increasingly important across most aspects of children's lives, including during times of crisis, as societal functions, including education, health, government services and commerce, progressively come to rely upon digital technologies. It affords new opportunities for the realisation of children's rights, but also poses the risks of their violation or abuse.
Presenter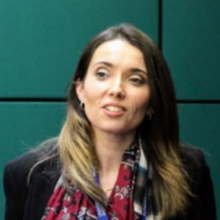 Dr Faith Gordon, Senior Lecturer in Law at Australian National University and the Director of the Interdisciplinary International Youth Justice Network.