Webinar: 28th May, 2020  1-2 pm
West Papua hit the headlines in 2019 with reports of student risings and military repressions of dissent.
West Papua (the former Dutch territory of Irian Jaya bordering Papua New Guinea) was made a part of Indonesia with the so-called Act of Free Choice in 1969. Over 50 years later, conflict over its status continues, and those Indonesians/West Papuans calling for independence and exposing human rights violations are targeted by the Indonesian military and police.
The COVID-19 pandemic has intensified the situation in West Papua. Cases in West Papua are rising, exposing some of the existing governance issues. West Papuans fear that the isolation of the region during the crisis could hide and prevent scrutiny of increased arbitrary actions and human rights violations by the Indonesian military.
The Diplomacy Training Program (DTP) is hosting an online webinar about human rights in West Papua and ongoing conflicts over self-determination. It will be an online discussion using Microsoft teams with three experts.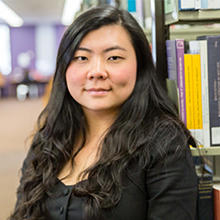 Veronica Koman
Human Rights Lawyer and Activist
Veronica Koman is an Indonesian human rights lawyer focusing on West Papua issues. Her clients include West Papuans charged with treason for peacefully demanding their right to self-determination. She is now facing charges from the Indonesian police because of her peaceful advocacy, forcing her to live in exile. She was awarded the 2019 Sir Ronald Wilson Human Rights Award.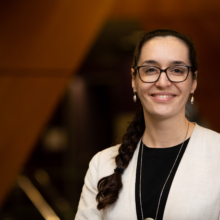 Melissa Crouch
UNSW Law Professor
Melissa is one of Australia's leading experts on law, politics and society in Indonesia and Southeast Asia. She has undertaken significant research into courts, religion and constitutionalism in this area so she is well placed to bring an academic perspective to our discussion. She has also worked with local and international organisations focusing on constitutional and administrative reforms across the region.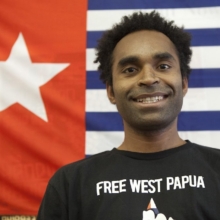 Ronny Kareni
West Papuan Musician and Activist
Ronny Kareni is a Papuan musician and activist and has worked as a youth worker in Australia in the past 10 years. He graduated in diplomacy studies at the Australian National University and is Cultural Diplomacy Director of the Rise of the Morning Star, a musical and cultural movement. He consults the Pacific Mission of the United Liberation Movement for West Papua.
It is important to us that our online discussion not only raises awareness about the situation in West Papua but provides information and opportunities for people from different regions on what can be done to help promote and protect human rights in West Papua.
"More than ever it is important to signal that while borders may be closed, our hearts are not. We want to show solidarity with West Papuans who are facing increased risks of violence and discrimination during the Covid-19 crisis." – DTP volunteers/interns.